Lessons Learned: Navigating the Technology Upgrade Process
Thursday, November 29
2 PM ET | 11 AM PT
In today's public safety landscape agencies require new, often complex, technologies that improve how they communicate with first responders and across jurisdictions. The technology upgrade or replacement process can be long, complicated and costly and it's important to understand the potential issues that may arise and how to overcome them.
Join MCP on Thursday, November 29 at 2 PM ET / 11 AM PT for a live webinar event where subject-matter experts will discuss real-world computer-aided dispatch (CAD), records management (RMS) and mobile data system replacement and upgrade projects and share what they've learned during each phase from procurement through implementation.
Topics of discussion include:
What to consider when launching a technology upgrade project
Potential project roadblocks and strategies for overcoming them
Tips for vendor support negotiation and vendor management
Space is limited. Register today.
---
presented by:
Bob Scott, Project Manager, Mission Critical Partners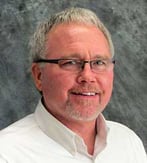 Bob served the Pennsylvania State Police (PSP) for 26 years where he had the opportunity to serve as a project manager for many large public safety technology projects and leveraged that experience into a successful career as a public safety consultant/project manager. For seven years in the private sector, Bob has managed and been a senior technical resource on numerous public safety projects, including large CAD/mobile data and RMS procurements.

Rick Harrison, Technology Specialist, Mission Critical Partners
Rick brings extensive telecommunications experience in the public safety sector. His accomplishments include managing large, complex projects and programs, including development of a CAD system that resulted in a national product, initiating a text-to-911 program and implementation of a P25 radio system. Rick also has a 30-year career and background in the fire/EMS service as a former Fire Chief and EMS provider.